Recently Katheryn Elizabeth Hudson, known professionally as Katy Perry, who is an American singer and songwriter has listed one of the two California homes that she bought back in 2013 located in Hollywood Heights. Katy is asking for her Mediterranean inspired property the amount of $ 9.95 million. 
The property consists of four separated residential structures with a 2.33-acre lot that also comprises a two-story guest house and features as a fitness center, security guardhouse, and a garage that fits perfectly a limousine. The main house is four bedrooms and six bathrooms and measures 7,418 square feet.
While Katy Perry was living there she could enjoy the true luxury and comfort that the place can offer including a large pool, a breathtaking view of Los Angeles, amphitheater, fruit trees, fountains, fireplaces, and the main bathroom with an open roof that allows you to see the sky.
Mediterranean style predominates in the whole property, open spaces with Roman style are filled with white, blue, grey, brown and beige furniture and decoration. The property allows a lot of natural light inside and has windows on all the walls. Definitely, not only she has the eye of the tiger but also has the eye for the style.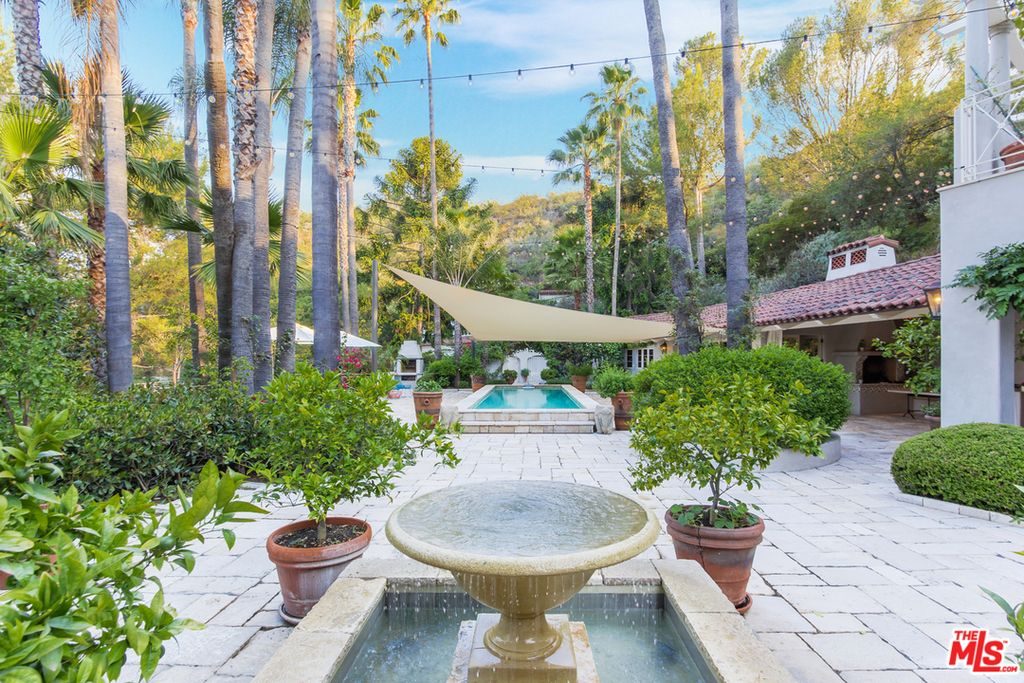 Backyard area.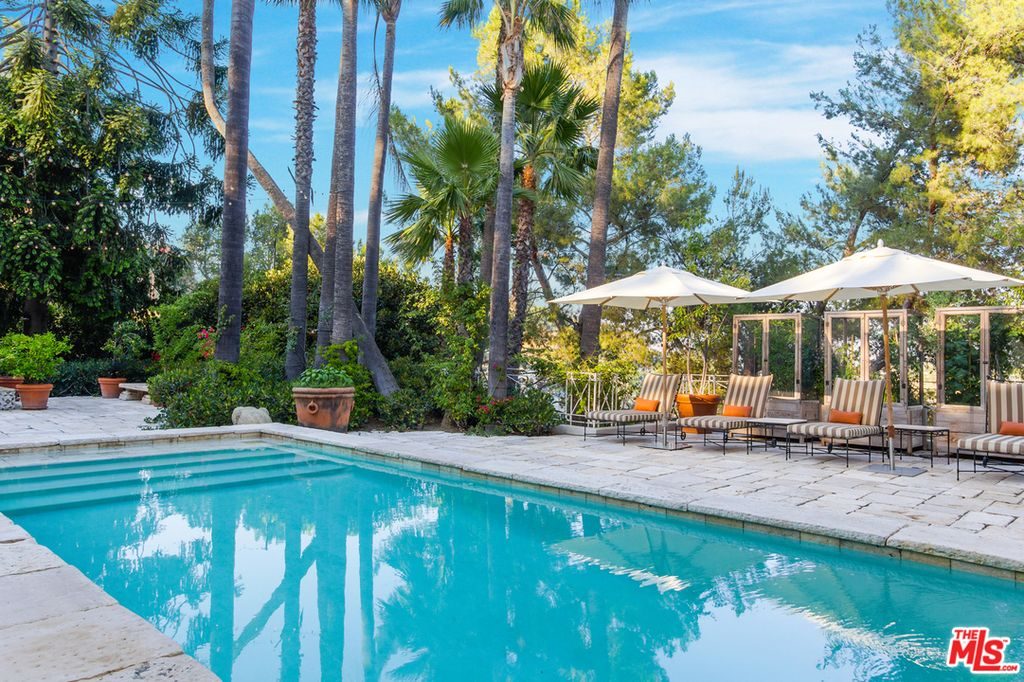 Pool.
Images courtesy of Zillow.