President's Trump childhood home that is located in Queens, New York is now on Airbnb, for the amount of $ 725 a night. Is a 1940 Tudor-style home with 5 bedrooms and has space for 20 guests. The president's father, Fred C. Trump, built the home in 1940, and the family lived it in for about 1o years. 
One of the main features of the house is that pets, parties and smokers are not allowed, also the house includes a giant cutout of President Donald Trump in the living room. The approximate value of this property is about to $ 2.14 million. According to Newsday report, this Airbnb listing is authentic.  
There is no clue who is the owner of the house, but what we know is that bought the house in  March for $ 2.4 million in cash.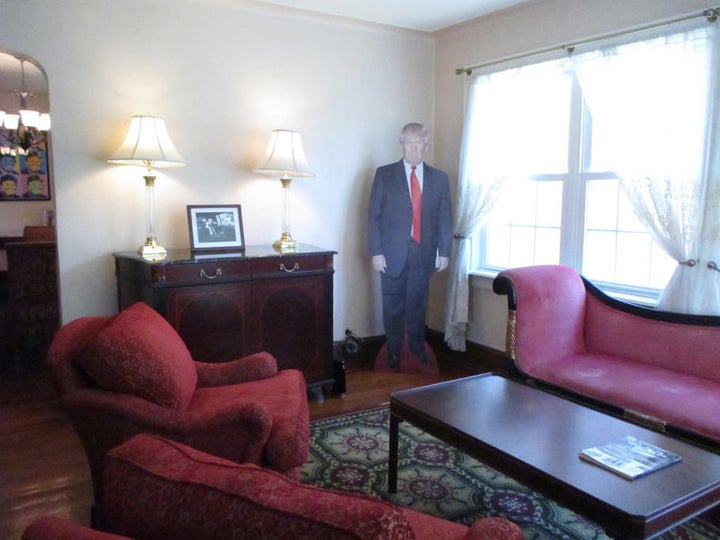 Image courtesy of HuffPost