The famous rock star Sting and his wife after a decade of living in their NYC penthouse have decided to sell their property for a starting price of $ 56 million. The property located at 15 Central Park West, measures 5,417 square feet inside and 396 square feet outside of a terrace.
With 4 bedrooms, 5.5 bathrooms and two floors the house offers from every room an amazing view of central park. This luxury home has features as spiral stairs that connect the 2 floors, has high-end touches, windows from floor to ceiling, decoration in white, red, blue and gray colors that gives to the property a luxury touch.
The building where is located the property has amenities as, a skylit top pool, wine cellars, game room and gym. But that is not all, the future owner of the penthouse will receive two full-size refrigerators, and covered wolf range, four ovens, and three Miele dishwashers this is definitely a not conventional kitchen.
Also, the buyer will enjoy in the master suite two dressing rooms, a lavish, spa-like bathroom, a separate room and a rain shower. This penthouse is definitely worth it and has a special value because is where Sting was living in the last decade.  The property has been on the market with a pending sale from 8 months ago and its waiting for its next owner.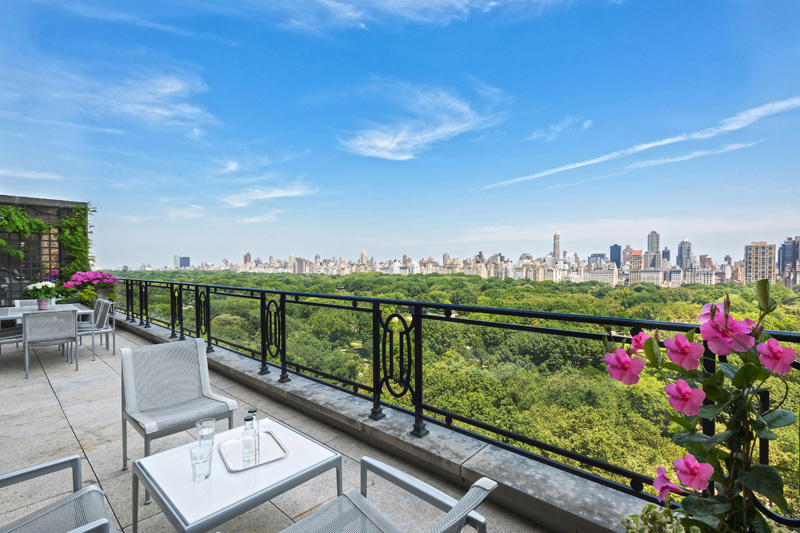 View from the terrace.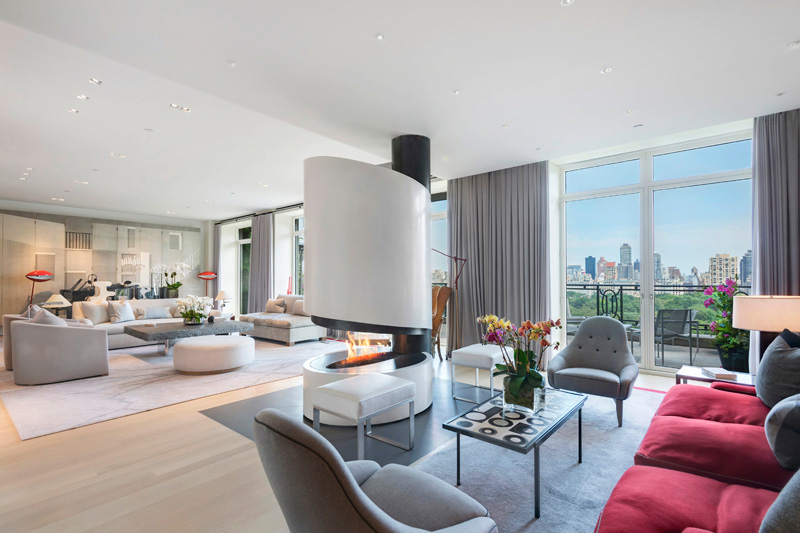 Livingroom.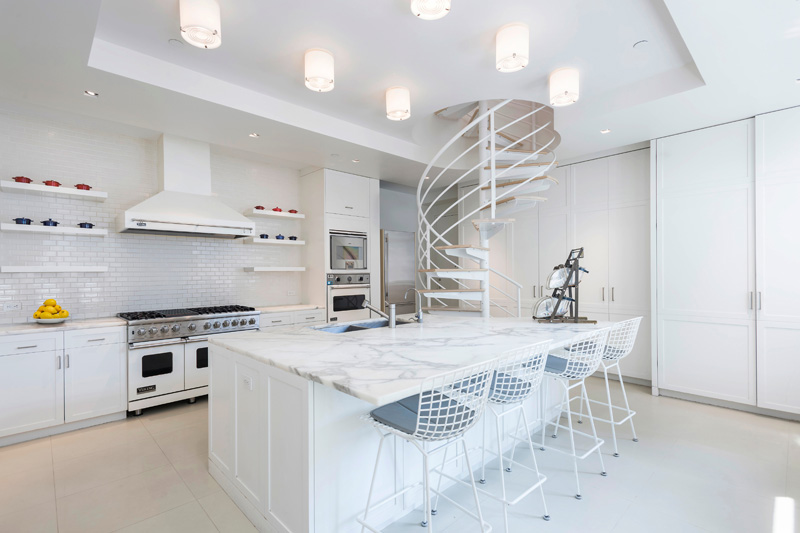 Kitchen with spiral stair.
Images courtesy of Zillow Porchlight.